Show Schedule
JUNE 20, 2015
Skywalker Ranch 2010 - Show 1119
From April 10, 2010 at Skywalker Ranch Sound Scoring Stage in Marin County. Featuring:
MAXINE HONG KINGSTON, author of Woman Warrior, and in the indie film I Know a Woman Like That.
DANIEL HANDLER, film maker, Lemony Snickett, accordian virtuoso.
PAMELA ROSE, jazz singer, whose new recording features the history of women jazz composers.
RANDY THOM, Academy Award winning sound designer
TIPS ON TRAVEL, with Karl and Carl, two experts who know their Condé from their Nast. Michael O'Brien and Geoff Bolt.
MIKE GREENSILL The Gloucestershire Lad himself.
JUNE 27, 2015
Encore Presentation - Show 1120
From January 24 of this year, when Sedge welcomed:
ARMISTEAD MAUPIN author of the beloved Tales of The City series that has delighted readers for four decades and brought gay life into the mainstream. His ninth and final volume The Days of Anna Madrigal now out in paperback.
JOYCE CAROL OATES the American literary icon brings us her new novel, The Sacrifice, which looks unflinchingly at police brutality and racism thru the eyes of 14-year-old Sybilla Frye.
TORY TOROSIAN from Tory Farms (aka "The Magic Ranch"), the 80 Acre family fruit farm in Dinuba, CA, where he grows pomegranates, peaches, pluots, pomelos and much more!
PORTLAND CELLO PROJECT, a collective of cello players who are bringing their instrument to fascinating new places, crossing genres from classical to pop to hip hop.
And to mark the Supreme Court decision requiring the legal recognition of gay marriage in all 50 states, we present a very special segment from July 5, 2008, featuring members of the SF GAY MEN'S CHORUS on hand to celebrate the on-air wedding of ASA DE MATTEO and TOM BRADY, affianced for over 30 years, officiated by the Rev. SAM BARRY.
JULY 4, 2015
Encore Presentation - Show 1121
From July 3, 2010 at the SF Ferry Building. Sedge welcomes: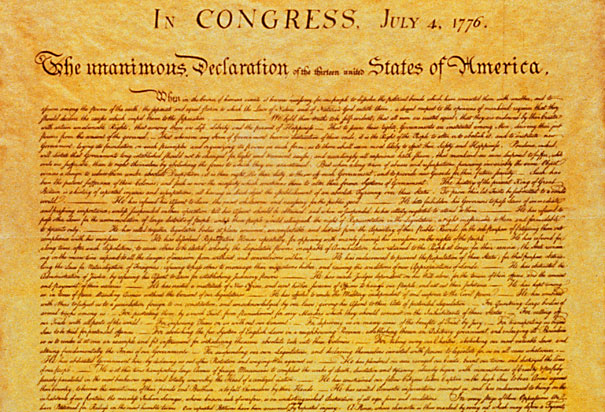 The DECLARATION of INDEPENDENCE our annual reading, with the voices of members of the Ferry Building audience. Prepare to be stirred.
THOMAS STEINBECK , author of In the Shadow of the Cypress, among other works.
MEGAN PRELINGER , author of Another Science Fiction: Advertising the Space Race 1957 - 1962 that surveys our American sense of self in a significant half-decade.
The CALIFORNIA HONEYDROPS tour the American land with blues, gospel, R&B.
The BETH CUSTER ENSEMBLE , the imaginative and ever-astonishing troupe whose work accompanies films and life.
MIKE GREENSILL, our farmers' market mystery shopper and house pianist.
Page 2 of 2
«
Start
Prev
1
2
Next
End
»