Become a Patron of West Coast Live! We have made the big leap to independent fan-based support! If you appreciate our show and want to keep it going, please join our team. Our gratitude for this moral support is immense. Thank you! Patreon.com/WCL
Show Schedule
NOVEMBER 21, 2015
Live from the San Francisco Ferry Building - Show 1141
From the Port Commission Hearing Room, Sedge welcomes:
SALVADOR ALVARENGA, the Salvadorian fisherman who survived alone adrift at sea for fourteen months, longer than anyone in recorded history, and JONATHAN FRANKLIN, Chilean-based journalist who brought his story to life in 438 Days, which Outside Magazine calls "the best survival book in a decade".
DANIEL ALARCON, the Peruvian-American novelist and producer of Radio Ambulante brings us his graphic novel, City of Clowns.
STEEP RAVINE bring us soulful folky songs and fiery bluegrass instrumentals that make a uniquely Californian sound.
URBAN REMEDY founder Neka Pasquale brings us a taste of her raw and organic snacks, meals, juices and tinctures.
ROB REICH, accordion player and pianist known for his groups Tin Hat and Gaucho, in as house pianist today.
NOVEMBER 28, 2015
Live from the San Francisco Ferry Building - Show 1142
Thanksgiving weekend special ~ Sedge welcomes: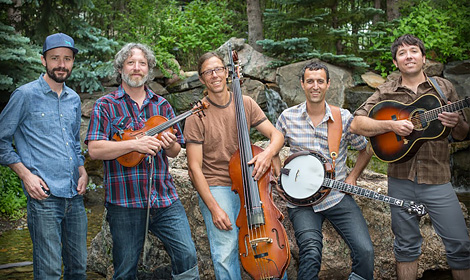 HOT BUTTERED RUM, they Bay Area string band warms us up with a serving from their new 3-EP project.
OAKLAND INTERFAITH GOSPEL CHOIR inspires joy and unity among all people through black gospel and spiritual music traditions.
CHRIS YING, editor-in-chief of the brilliant quarterly food journal Lucky Peach, and co-author of The Mission Chinese Food Cookbook.
JUNE TAYLOR brings us a taste of the handcrafted marmalades, jams and winter preserves that she makes at The Still Room in Berkeley.
CARISSA POTTER, one of the artists behind People I've Loved, an Oakland printmaking workshop specializing in hand-printed cards.
And More!