Show Schedule
West Coast Live broadcasts Saturdays from 10am to noon Pacific Time, unless otherwise stated. Guests attending the show are asked to arrive 30 minutes early, at 9:30am.
SEPTEMBER 26, 2015
Taped at the Good Life Experience in WALES - Show 1133
Taped at The Good Life Experience in Harwarden, WALES, September 18-20. A weekend of books, music, food and the great outdoors, attended by some 4,000 people. Co-hosted by London radio host and interviewer, Blanche Girouard. Sedge welcomes: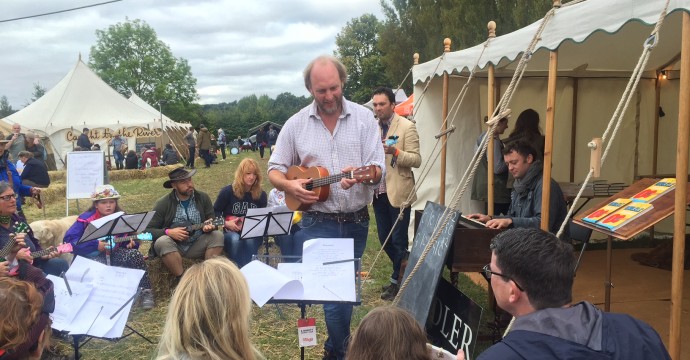 Coffee company CROCKER & WOODS; THE BICYCLE ACADEMY; singer, songwriter and author of Hook, Line and Singer CERYS MATTHEWS; THE WOMEN'S INSTITUTE; "The Natural Navigator" TRISTAN GOOLEY; a ukulele lesson with THE IDLER ACADEMY (pictured); director of the Gladstone Library PETER FRANCIS; THE HARWARDEN ESTATE FARM SHOP; author of Carbecure: The Complete Guide to Cooking on a Car Engine ALFRED CARY; DJ78; bluesman WIZZ JONES; co-author of The Family Guide to the Great Outdoors CHARLIE GLADSTONE; PUBLIC SERVICE BROADCASTING; bicyclists who ride only on pre-1987 bikes EROICA BRITANNIA; musicians THE CLAMEENS; Welsh language teacher LLINOS GRIFFIN; Master chef and founder of the Wahaca restaurants in London THOMASINA MIERS.
OCTOBER 3, 2015
Live from The SF Ferry Building - Show 1134
Live from the Hearing Room upstairs at the San Francisco Ferry Building, we welcome: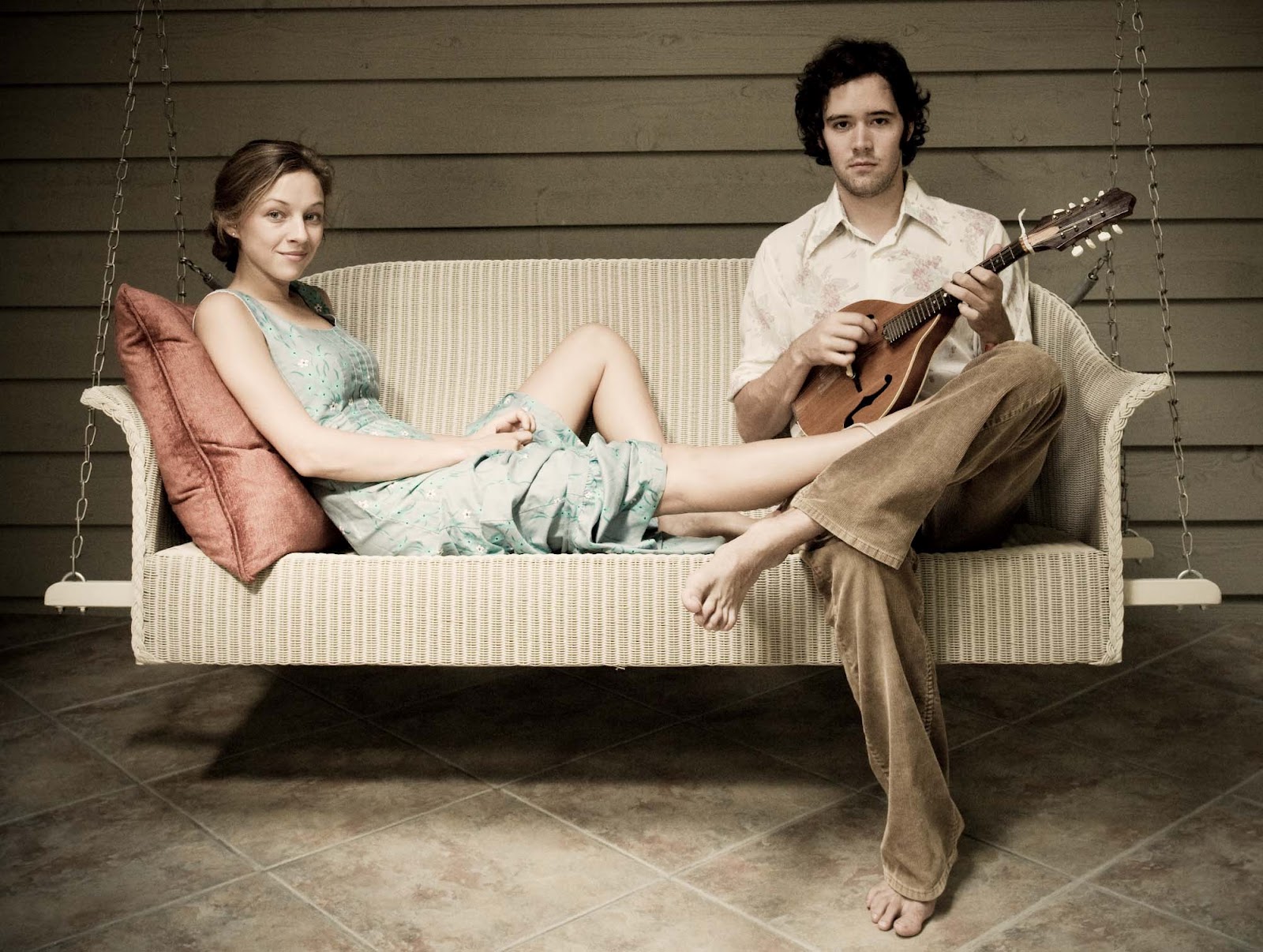 MANDOLIN ORANGE, the North Carolina folk and bluegrass duo stop by to give us a taste of their new album Such Jubilee.
PACKWAY HANDLE BAND, the Athens, Georgia bluegrass quintet have wowed audiences for over a decade with near perfect 4-part harmonies and boundless on-stage energy.
STEVE SILBERMAN brings us his groundbreaking look at an important piece of medicine and history in NeuroTribes: The Legacy of Autism and the Future of Neurodiversity.
SUSAN PEASE GADOUA & VICKI LARSON therapist and journalist look at the modern state of marriage in The New I Do: Reshaping Marriage for Skeptics, Realists and Rebels.
JEN MUSTY from Batter Bakery brings us treats and wisdom from her scrumptious and sustainable sweets shop.
MIKE GREENSILL our favorite jazz pianist. And More!
OCTOBER 10, 2015
Live from The SF Ferry Building - Show 1135
Live from the Hearing Room at the San Francisco Ferry Building. Sedge welcomes:
HARRY SHEARER does it all: actor in Christopher Guest films, voice actor in The Simpsons, comic musician in Spinal Tap, radio host of Le Show, and so much more!
ADAM JOHNSON, Pulitzer Prize-winning author of The Orphan Master's Son with his new book of stories, Fortune Smiles.
And Much More!