Become a Patron of West Coast Live!
Voices of Song and Wisdom and Humor - Certified Wisdom and Happiness #1206
SEDGE welcomes presents voices of song and wisdom, hope, inspiration and laughter:
LADYSMITH BLACK MAMBAZO, the phenomenal South African acapella choir who sang with Paul Simon and Michael Jackson sing for us;
JAMES McBRIDE, author of The Color of Water and The Good Lord Bird, among other best-selling novels informed by his life, his music and his wit;
MAYA ANGELOU, whose thoughts on red beans and rice, motherhood, literature and spirituality and struggles will uplift you and make you laugh. She's joined by her son, born when she was 17, also a poet, GUY JOHNSON.
The T-Sisters and Mike, back up JAMES McBRIDE for a spiritual with saxophone.
MIKE GREENSILL on piano. We are real radio, real people, real ideas.
The Hidden Truth is Right in Front of Us - Certified Wisdom #1205
Sedge Thomson talks about how our internet bubbles isolate us; how President Eisenhower led in a racially-charged time while warning about the military-industrial complex; and about the nature of facts and inner truths with
ELI PARISER-- author of The Filter Bubble: What the Internet is Hiding From You -- and how the google, facebook etc and algorithms undermine democracy in their pursuit of "personalizing" your pages;
and
JIM NEWTON, biographer of President Dwight "Ike" Eisenhower, who led through a racially-charged era and with prescience warned us about the "military-industrial complex;"
and
GLORIA STEINEM and JEAN SHINODA BOLEN who connect the inner truths with the external world of "facts" and how to keep truth grounded in reality through Jung and feminism.
These moving, engaging and funny conversations about issues of our day are accompanied by great musicians.
Finding Our Bearings - The search for The Truth - Show #1203
Poets and navigators have in common the need to know where one is -- accurately -- this common point is called "the truth." Without it, ships founder, planes crash, self-driving cars fail, emperors are encouraged in their delusions and lose their power.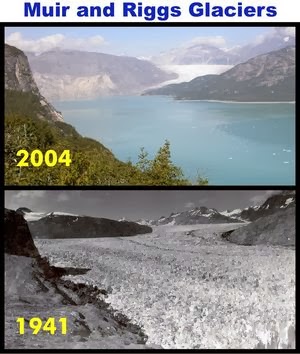 Today we hear from scientists, explorers, oceanographers and a mountain climber. All explore this planent and all see the climate change. Their lives are amazing as you will hear:
JIM WHITTAKER, author of Life on the Edge, his memoir of mountain climbing, sailing, and starting REI. The importance of the out-of-doors for the first American who summitted Mt Everest.
SUSAN CASEY author of The Wave, an astonishing book about colossal, ship-swallowing rogue waves and the surfers who seek them out.
HOWARD ULRICH

, Alaskan fisherman who survived the 1958 Lituya Bay megatsunami, largest in recorded history at 1720 feet tall.
DICK DALE, known as King of the Surf Guitar, he pioneered surf music in the 1950s, drawing on Eastern musical scales and experimenting with reverberation.
DANIEL LENIHAN surfaces from the Bay for just long enough to be interviewed about his book Submerged: Adventures of America's Most Elite and Extreme Underwater Archeology Team.
DONOVAN HOHN, author of Moby Duck: the True Story of 28,800 Bath Toys Lost at Sea.
SUSAN FREINKEL, author of Plastic: A Toxic Love Story, taking us through history, science and the global economy to assess the real impact of plastic in our lives.
Plus some thoughts on walls.
Photo by Robert Rohde http://www.groundtruthtrekking.org/Issues/ClimateChange/GlacierRetreatInAlaska.html