Become a Patron of West Coast Live!
March for Science and Celebrate Earth Day Show #1215 (4/22)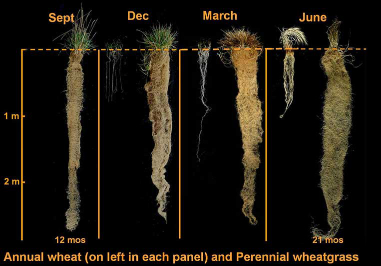 In Connection with March for Science Day and Earth Day SEDGE THOMSON presents thinkers, scientiest,s growers and the story of those who find how we humans can live on the planet with care gleaned from knoweldge and plesaure. It's all connected. And as the EPA gets thwarted and protections for our lands are removed, I hope temporarily, we must note these short-term and short-sighted policies are not what thinking and reflective people want if the earth is to continue serving us with its bounty.
NOVELLA CARPENTER, author of Farm City: The Education of an Urban Farmer.
LISA HAMLITON, whose book Deeply Rooted: Unconventional Farmers in the Age of Agribusiness, depicts growers as stewards of the land and their pace of life.
JANE S. SMITH, author of The Garden of Invention: Luther Burbank and the Business of Breeding Plants.
DAVID MAS MASUMOTO farmer, author, Heirlooms: Letters from a Peach Farmer
JESSICA PRENTICE, author of Full Moon Feast: Food and the Hunger for Connection
WES JACKSON farmer, philosopher and author of several landmark books on sustainable agriculturel. Recepient of the MacArthur grant, founder of The Land Institute in Salina, Kansas.
HOT BUTTERED RUM the five piece progressive bluegrass band carry us to the mountains and back with their stunning instrumental and vocal virtuosity.
Let's Talk of Love and Nature and Sing of Spring #1214 (4/15)
SEDGE THOMSON PRESENTS:

JOHN FOWLES - a rare visit from 1996 when the reclusive author left Lyme Regis and came to talk on West Coast Live. The author of The French Lieutenant's Woman, The Magus, The Collector and many other books talks of his love of nature, detestation of cities, then necessity of learning to hunt and his revulsion by it, of the fossisls he foound and of the love he enjoyed..

MARY GAITSKILL - noveist and short-story writr whose authentic, humorous and emotionally complx characters reveal a clear-eye take on we humans.

CLAIRE PEASLEE - Our naturalist has an ode to Spring and periodicity as we mark one of the holidays of rebirth.

THE NIELDS - The millenial sextet of rock and ameri-australia-cana light up the start of the show

SHANA MORRISON - the singer-songwriter is in with her band. She's got great material, and chops she earned with her dad, Van.

JOHN SEBASTIAN - with his jug band, a custom tub to thump and the connetion between fol, rock n roll and current rap-pop.

MIKE GREENSILL - the non-gobsmackable pianist.