Become a Patron of West Coast Live!
We All Need Some Zen - #1219 May 20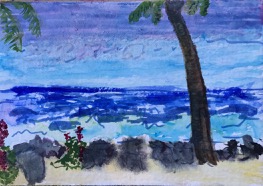 With the chaos in our land, our gift to you is two hours of calming laughter, discussion and music inspired by Zen Buddhism
Mothers on Mothers - #1218 (May 13)
Today - Sedge feature conversations about mothers and motherhood (and fathers, as necessary to this...) with
MAYA ANGELOU, with her son GUY JOHNSON on motherhood, poetry, and becoming herself through red beans and rice,
TILLIE OLSEN, on political demonstrations and writing and being a mother, and being in the SAT test.
ANNE LAMOTT, with observations on her self as mother,
RUTH REICHL, about NOT becoming her mother and,
MARILYN YALOM on the history of the breast.
Please sign up to the mailing list for the most current information, at WCL.org, or via text to 22828 Enter the word Sedge. And listen to each week's show via the Listen button to the left in the center column.