Sonoma County! Join us live at the Healdsburg SHED, a market, cafe and community gathering space designed to bring us closer to the way we grow, prepare, and share our food. Sedge welcomes: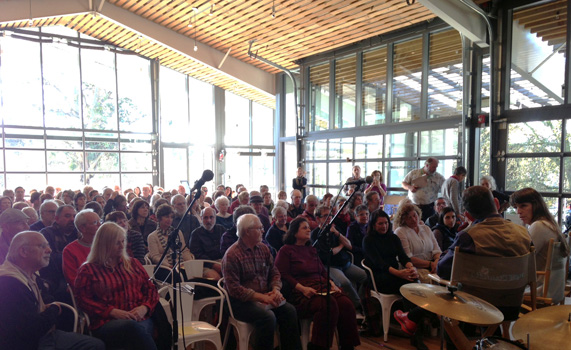 JEAN HEGLAND, author of the acclaimed novel Into the Forest and now Still Time, a moving story about memory, Shakespeare, and the power of reconciliation.
DANA GUNDERS, Scientist at the Natural Resources Defense Council with wisdom from her new Waste Free Kitchen Handbook.
EVAN WIIG, Director of The Farmers Guild, representing the newest wave of California farmers, ranchers, and sustainable food system advocates.
ROY ZIMMERMAN, folk musician, comedian, and political satirist will bring his perspective on the current State of the Union.
JASON BEARD & SAMANTHA VIGIL, the Poor Man's Whiskey guitarist and friends stop by before their big show at the Mystic Theater.
MIKE GREENSILL, the Bay Area's premier jazz and cabaret composer and our house pianist.