Become a Patron of West Coast Live!
Fire & Ice - WCL Show 1240 -- October 14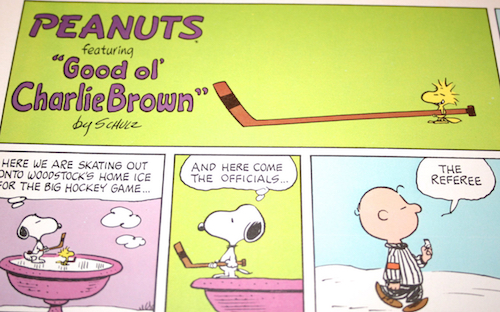 This week, the northern California communities in the renowned Wine Country suffered great losses from fire. Smoke and ash linger in the air for miles. Of the nearly 2,000 homes destroyed, one was the home and studio of the creator of Peanuts. CHARLES SCHULZ. He did much for the Santa Rosa community, including building the Redwood Empire Ice Rink, which is still standing and the ice being this week restored. SEDGE talks with Charles "Sparky" Schulz in the autumn of 1996 in a theatre near his Santa Rosa home. (He'd go anywhere in the world, as long as he could be home by noon.)

Many acres of agricultural land burned, barns vanished in seconds, carefully nutured gardens crisped instantly in the fire wave. ARRAN HARRIS features some songs about the farming life and the struggle get health care in his amusing Farm-Alt-Western sounds.

MIKE GREENSILL whose Napa home was threatend by fire, was able to find the one pub with room-temperature Guiness.
Nobel, Noble and Nobler - Show #1239 07 October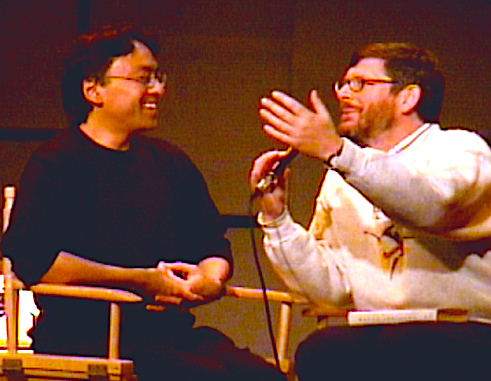 Today, SEDGE THOMSON, presents Nobel, Noble and Nobler show.
The droll and thoughtful KAZUO ISHIGURO, now forever to be introduced as the Nobel Prize winning author, talks with Sedge and how Agatha Christie's murderous vicar may be a metaphor for the world.
ANNE LAMOTT's thoughtful reflections on a gun massacre help us find our way through the pain to a nobility of spirit.
And LANG LANG gets a speeding ticket for his virtuosic performance on West Coast Live. He played a concert this week despite an injured arm with the aid of two great pianists. The show must go on.
For more information about surveillance of your social media and correspondence by the government, the Electronic Frontier Foundation - eff.org -- has much more information for you to use to protect your rights.
It's Sedge's flaneur files.
Insights abound.
Laughs, too.
Mike Greensill on hand and The Conspiracy of Venus sings a song lifted from punk rock.