Become a Patron of West Coast Live!
Dirt, Dust and Dessert Show 1267
April 21, 2018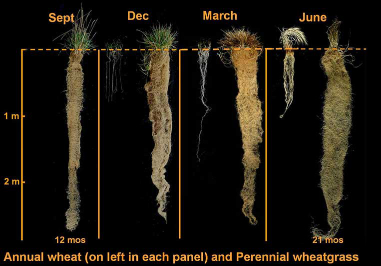 In connection with Earth Day SEDGE THOMSON presents thinkers, scientist's, growers and the story of those who find how we humans can live on the planet with care gleaned from knowledge and plesasure. It's all connected. And as the EPA gets thwarted and protections for our lands are removed, we hope temporarily, we must note these short-term and short-sighted policies are not what thinking and reflective people want if the earth is to continue serving us with its bounty.
Today, part three of our three-part series on nature, earth, and how it sustains us.
DAVID MAS MASUMOTO, farmer, author, Heirlooms: Letters from a Peach Farmer; Epitaph for a Peach
JESSICA PRENTICE, author of Full Moon Feast: Food and the Hunger for Connection
WES JACKSON farmer, philosopher and author of several landmark books on sustainable agriculturel. Recepient of the MacArthur grant, founder of The Land Institute in Salina, Kansas.
The article we refer to in the NY TImes Magazine by Moises Velasquez-Manoff is Can Dirt Save the Earth? With further notes, consult his blog.


Second Nature Show 1266 14 April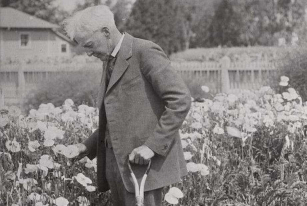 There's a Portugese saying, we learn, that the happiest one can be in life is in the first year of marriage, and the week after you butcher a pig. Today: how we grow, sustain, and invent ways to provide our nourishment. Agriculture as it can be, inspired to rise above the degradations of our environment by the current administration. You'll be enlightened, entertained, and elevated by Sedge's three guests.
If the earth is to continue serving us with its bounty, listen in:
NOVELLA CARPENTER, author of Farm City: The Education of an Urban Farmer.

LISA HAMLITON, whose book Deeply Rooted: Unconventional Farmers in the Age of Agribusiness, depicts growers as stewards of the land and their pace of life.

JANE S. SMITH, author of The Garden of Invention: Luther Burbank and the Business of Breeding Plants. How did this man using trial and error and intuition develop botanical marvels that improve our lives.

Mike Greensill whose farm-to-piano playing is bio-dynamic.